Introducing our first Labrador Champion!
Group Placing in both U.S.A. and Canada!
SHR Am. Can. Ch. Beachbrooks Day Dream Believer, JH, WC, CC
Eve
D.O.B. 5/6/05
OFA LR-175016F35F-VPI, LR-EL39367F35-VPI,
Optigen B, Cardiac clear, Cerf annually
EIC clear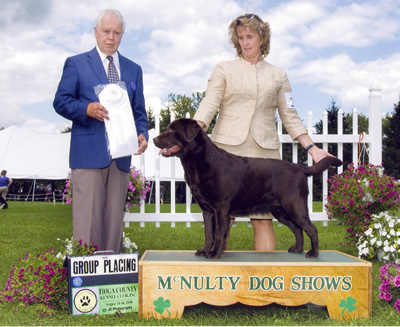 Eve earns back to back Group 4's
Tioga County KC, 8/16/08 & 8/17/08
Thank you Mr. Douglas Windsor & Col. Jerry Weiss
Eve's next adventures will be in the field,
doing what she loves to do with her novice handler, me.
WE DID IT!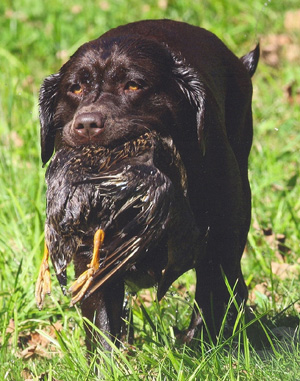 photo by Carol Stevens at PRLRC WC 10/08

10/25/09-FINAL Leg JH at LIGRC, NY


10/24/09-3rd leg JH at LIGRC, NY


10/3/09-Earns WC at PRLRC, CT


6/7/09-2nd leg Junior Hunter at LIRFTC, NY


5/30/09-4th & Title leg Started Retriever at GSHRC, NH


5/16/09-3rd leg Started Retriever at YWHRC, CT


4/25/09-2nd leg Started Retriever at LIRFTC, NY


4/25/09-1st leg of Started Retriever at LIRFTC, NY


9/26/08-1st leg Junior Hunter at LIGRC, NY


Eve finishes her Canadian Championship
6/21/08
Many thanks to
Stephane Laliberte and Melanie Primeau
of Durham River Labradors


Special thanks Norman Grenier
for handling our girl to her American Championship!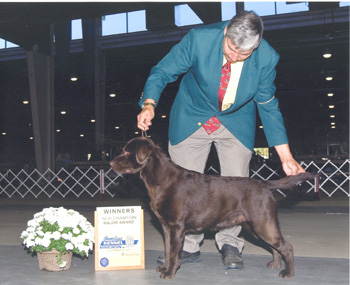 WB for her second major and final points at
the Onondaga Kennel Association on Sept. 29th
under Judge Mr. Walter Sommerfelt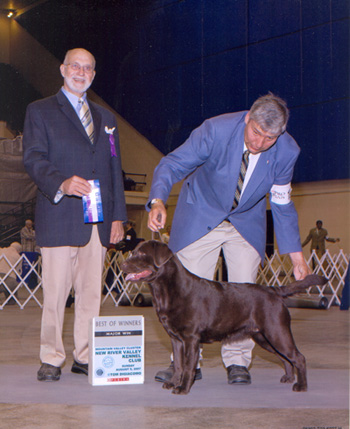 WB/BOW/BOS for her first Major at New River Valley KC
on Aug. 5, 07 under judge Mr. Lester Mapes

WB/BOS for 2 pts at James River KC on Aug. 2, 07
under judge Mr. Donald Booxbaum

WB/BOS for 1 pt at Woodstock Dog Club on July 13, 07
under judge Mr. Elliot Weiss

BOB for 2 pts at Naugatuck Valley KC on July 8, 07
under judge Mrs. Elena Spector from Argentina

WB/BOW for 2pts at Holyoke Kc on July 5, 07
under judge Mr. R. William Taylor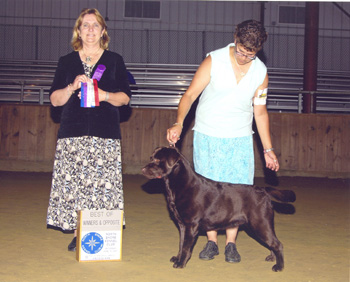 Eve went WB/BOW/BOS under judge
Sharon Lyons at the North Shore KC on
June 16, 2007

Thanks Jen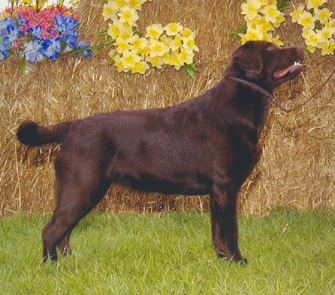 Potomac Labrador Retriever Specialty 2006.